Hello IICACC Supporters!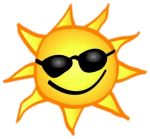 Spring is finally coming back to the Treasure Valley and with it we have several events planned and some fundraisers, so get your calendars out and note the following dates! Be sure to LIKE and visit our Facebook page for current news, updates, and events.
Did you know you can shop and donate to IICACC at the same time?
Shop at amazon.com, to donate to IICACC set your charity preferences for Idaho Internet Crimes Against Children Coalition and a small amount will be donated each time you order.
Shop at Fred Meyer and every time you use your rewards card to shop Kroger products, a small amount will be donated to IICACC. To set up IICACC up as your charity of preference, go to fredmeyer.com > Menu > Fred Meyer Community Rewards > Re-enroll or link your Rewards Card Now, then select IICACC as your charity. The donation does not take away from your personal points and credits but is in addition to that.
What are my donated dollars to IICACC used for?
Presentation printing materials and venue payments
Community events:

Swag in the form of marketing materials
Updated Informative handouts
Venue costs and payments
Event insurance, when needed
Additional vendor contracts needed depending on event type

ICACC Police Items – We have recently donated to the Idaho State Police Cyber Crimes Unit money to buy software to help their Forensics team get into files on cell phones and computers. This software will help in the prosecution of all types of cases, especially child pornography.