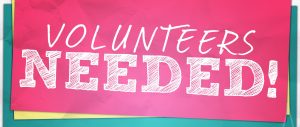 The Idaho Internet Crimes Against Children Coalition is a community-based non-profit organization in the greater Treasure Valley exclusively dedicated to Statewide community awareness, education, and prevention of Internet victimization of children by child predators. It is committed to maintaining and sharing the most recent data concerning the activities of such predators and promoting strategies to best detect and protect Idaho's children against such criminal activity. Further, the Coalition also stands ready to provide assistance with needed resources for local law enforcement agencies with their investigative efforts to identify, arrest and successfully prosecute all Internet child predators.
Your help is needed for educating the community at our booth at local community events.

 

Your help is needed to help us with community outreach.

 

Your help is needed with spreading our message on social media outlets.

 

Your help and expertise are needed as a designated presenter for IICACC presentations to Idaho schools and organizations.

 
If you would like to sign up to volunteer for our coalition, please fill out our contact form.